Counselling One To One
Deciding to see a counsellor can be a difficult decision for some, but there really is nothing to lose and everything to gain by making an appointment at Cliviger Counselling, no matter what is troubling you.
People seek counselling for so many reasons; it could be to get help with an unbearable feeling such as grief, anxiety or depression, to work on confidence issues, or to stop doing something we no longer want to do. Sometimes the most awful things happen to us or the people we love, and we need to find ways to cope.
Counselling can't change the past, but it can change how we feel right now. It's a great way to hone your internal resources and coping mechanisms so you can move forward in whatever way is right for you.
At Cliviger Counselling, you can safely explore whatever you need to work on in absolute confidence and without fear of judgement. Shaun will provide help, support and practical steps so you can start to feel better.
A word from Shaun…
"Thanks for visiting Cliviger Counselling. Please feel free to get in touch if you'd like to ask anything or to make an appointment. The first session is at a reduced cost and is an opportunity for us to meet so you can get an idea of what is on offer, and for me to understand what you need from counselling."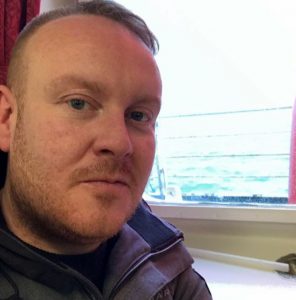 Online Counselling
Whether you're at the other end of the country, in another one altogether, or just down the road, if you have either a phone or an internet connection then you access your counselling session.
Telephone and online counselling are a slightly different experience to working with a counsellor face to face, but there are certain advantages to both, and they are no less effective if done properly with an experienced therapist.
One of the nicest features of remote working is that you can have your appointment in a place where you feel at home and comfortable, and if getting to a face to face appointment isn't an option for whatever reason, it can be a great alternative.
If you're not used to video calls Shaun can help you get set up on a platform to suit you. To find out more about this service or to book an appointment then don't hesitate to get in touch.